celebrate the festive season with us!
Host an unforgettable event with up to 600 people at Brisbane's best Christmas party venue. We have four floors of function facilities and a wide range of event spaces, so whatever size your event needs are this festive season, we can tailor it for you.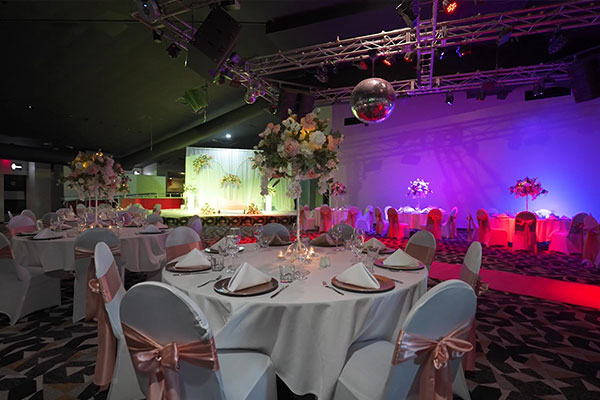 Host a memorable Christmas party for up to 600 people in this incredible event space. Our Ballroom features a beautiful mirror ball, state of the art sound system and raised platform for presentations and entertainment.
Impress your guests from this modern Christmas party venue. These spacious rooms flow through to a covered balcony that offers spectacular views of Brisbane's city and surrounding areas.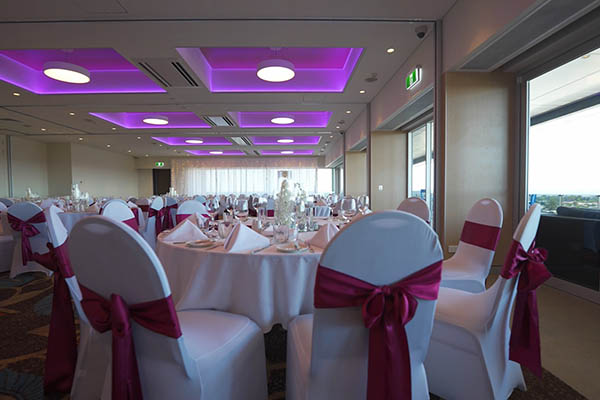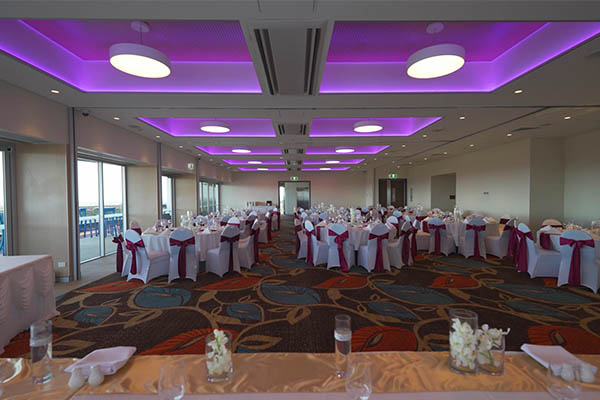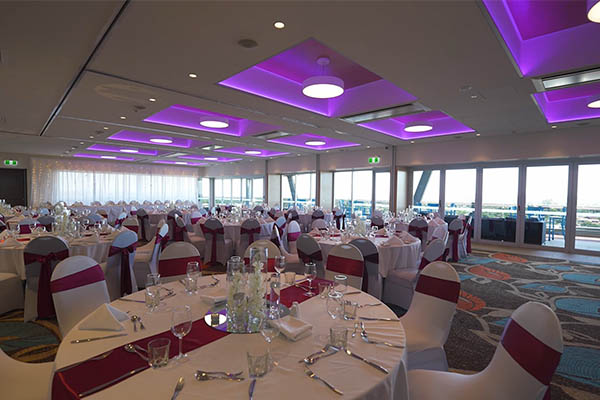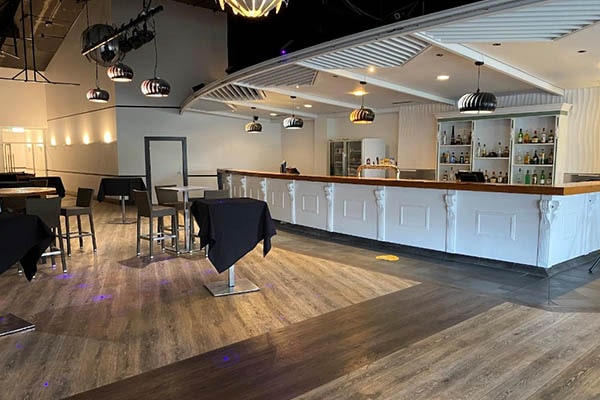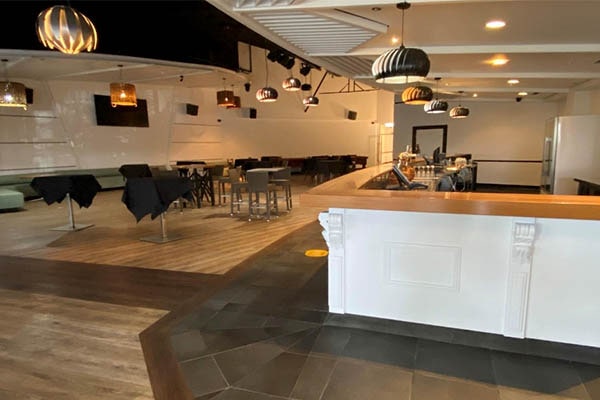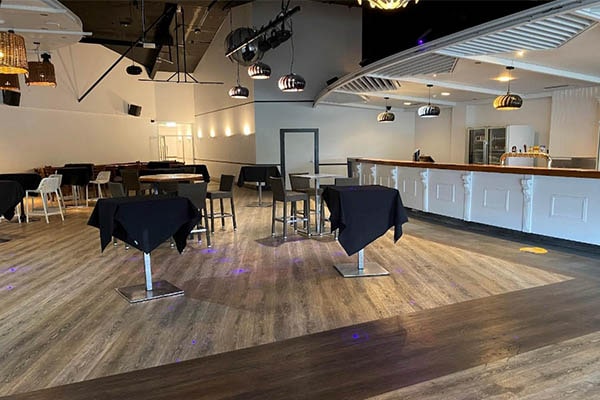 The Circuit room provides a great casual cocktail setting for more intimate Christmas parties of up to 200 people. This function space comes with its own private bar and pool table. 
The Stretton Rooms offer an exclusive indoor, air-conditioned space catering for up to 200 people. This space is equipped with modern audio-visual facilities including a state of the art BOSE sound system, making it perfect for corporate events and festive celebrations.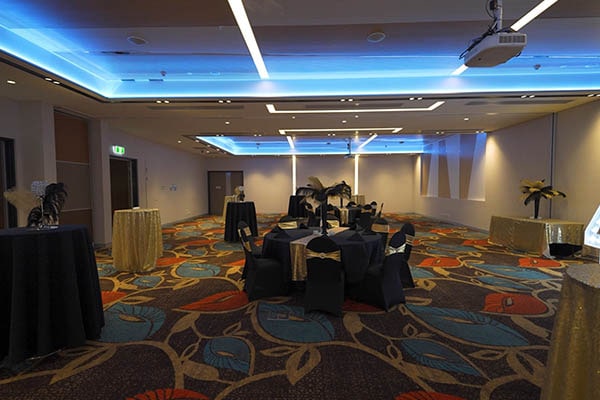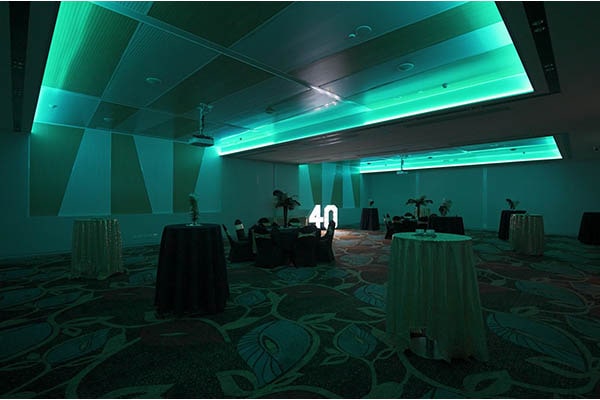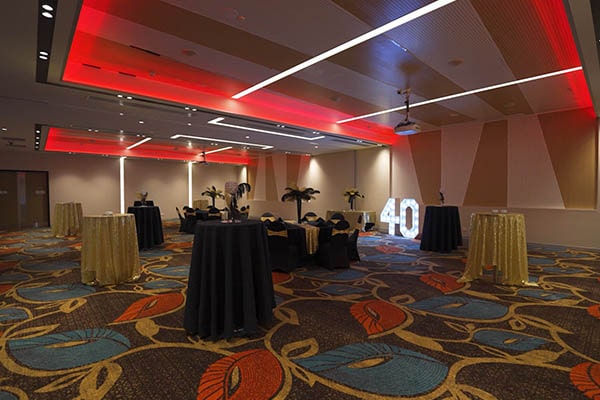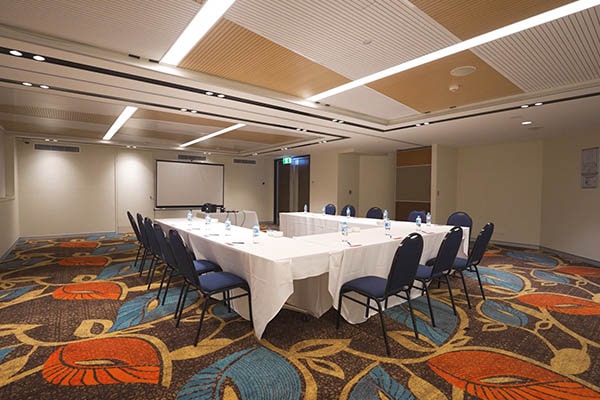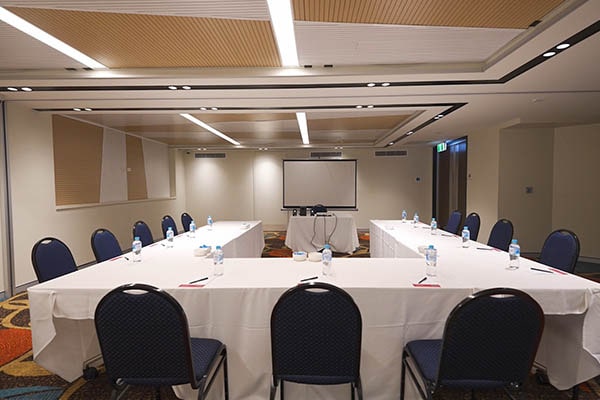 The Mezzanine Rooms are perfect for smaller, intimate events. This room is suitable for corporate meetings, team planning sessions and formal events of up to 60 people.
Located 5 minutes south of Brisbane's CBD, this open outdoor event venue is the perfect spot to host any occasion, from after work drinks to Christmas celebrations. The Beer Garden is a great place to relax with a glass of wine or beer and catch up with your friends over tasty snacks or cocktails.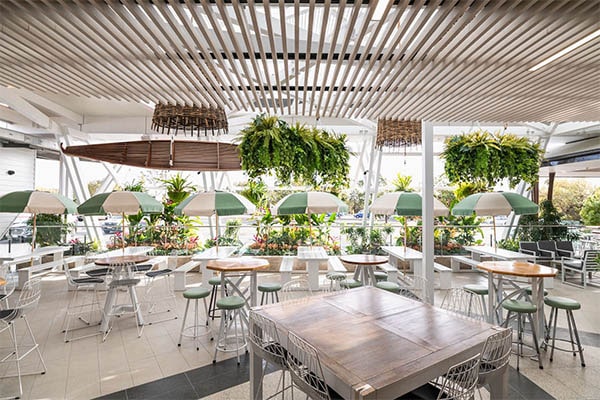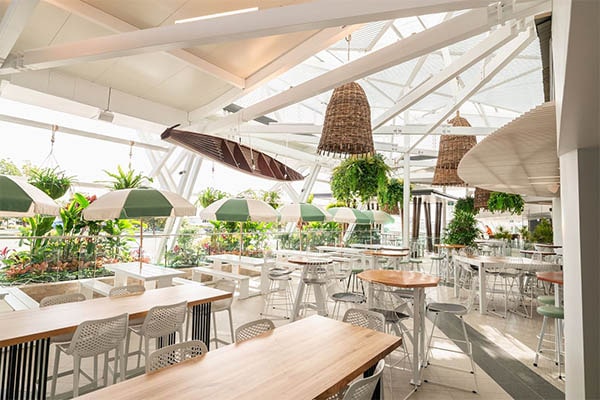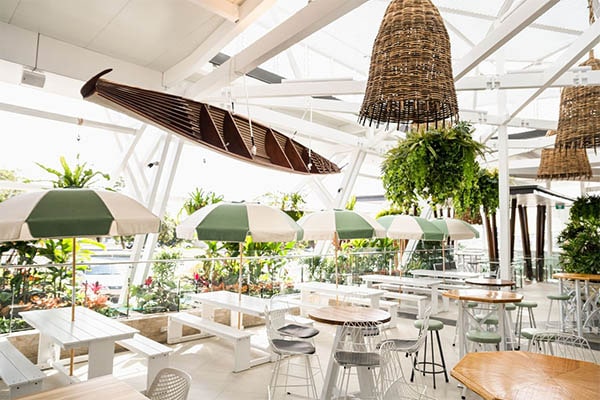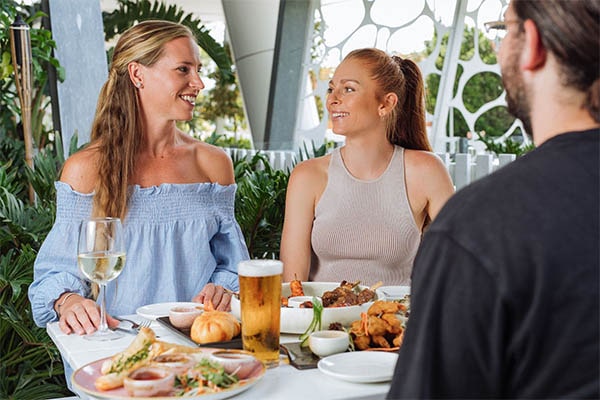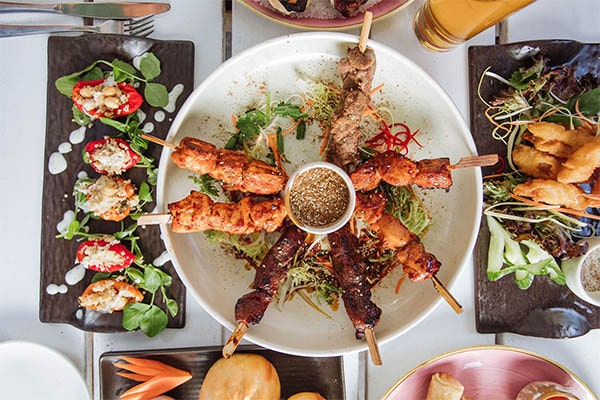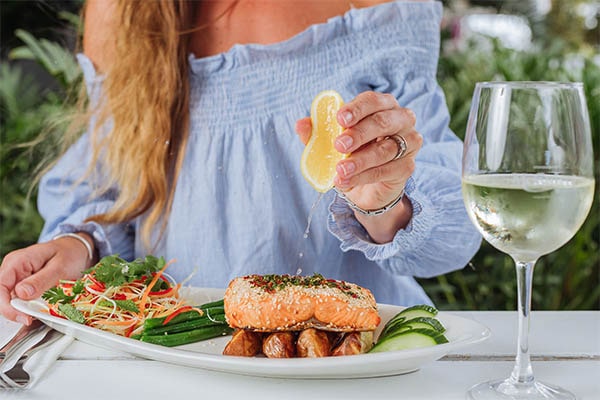 Sit back, relax, and impress your guests with a festive long lunch or dinner in our restaurant. Enjoy fresh produce and pub classics served alongside cold beers, wines and cocktails.
START PLANNING YOUR CHRISTMAS PARTY
If you would like to start planning your event at Brisbane's best function venue, please complete the form below and a member of our team will be in touch with you.
BRISBANE'S BEST CHRISTMAS PARTY VENUES 2023
Planning a Christmas party is not just about decking the halls – it's about conjuring unforgettable festive magic! With a bounty of radiant themes and stylish Australian settings at your disposal, the quest for that ideal venue becomes a thrilling journey. Whether you're envisioning a sun-kissed beach fiesta or a sophisticated Christmas gala, our carefully curated collection of Aussie venues is primed to turn each festive celebration into a spectacular occasion!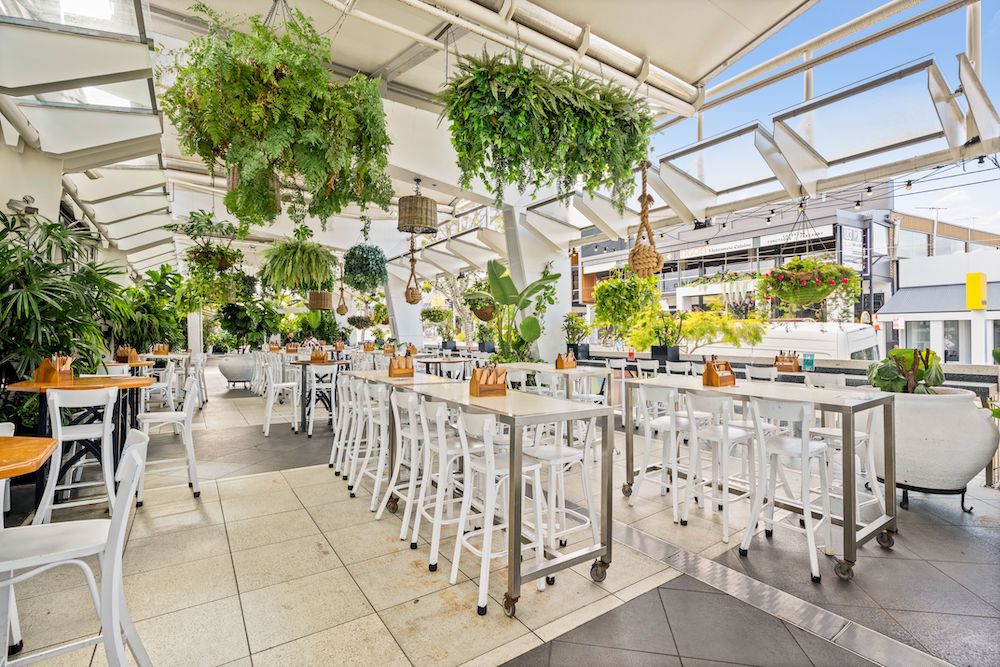 Celebrate your Christmas party at Brisbane's favourite function venue.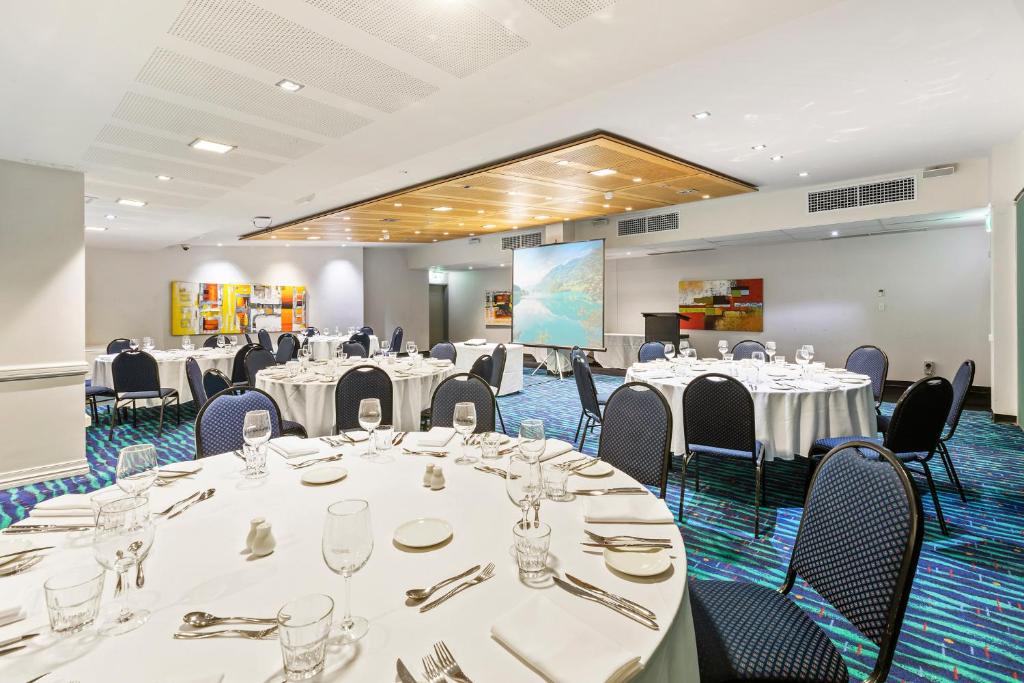 Find 9 unique function rooms and spaces to hire for for an unforgettable Christmas party.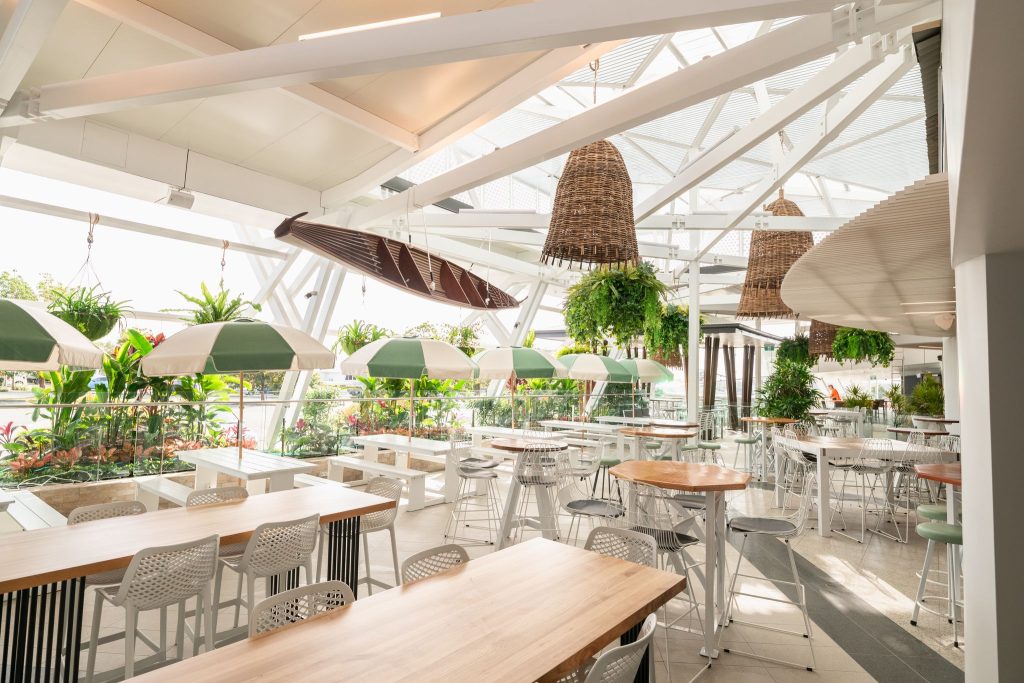 Host an unforgettable event in Brisbane Bayside's iconic Christmas party venue.